Hey all,
Just having an issue with my blue staffy and I really want to work it out for the little fella.  
Apologies to anyone who might be a bit put off by the pictures but it was  the best way I could show the issue.
Recently he has started to have an issue where his butt always has a bit of poo on it, and to me I don't remember it ever being so puffed up. He had a bone a while back that caused him to get a bit constipated and I was wondering if he might of hurt himself when he passed it. Has anyone got any suggestions as to if he has a physical problem with his butt or if all he needs is a diet change?
Thanks, pics below.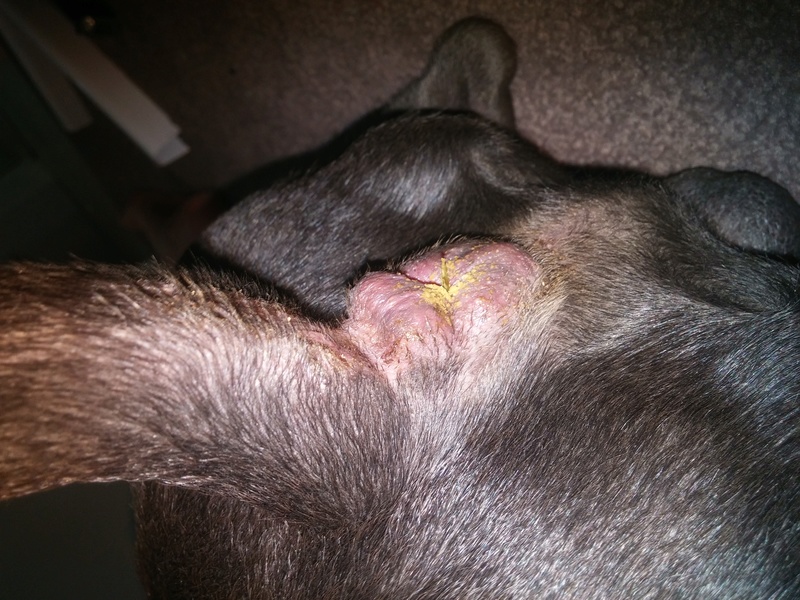 Spootz

New Staffy-bull-terrier Member




Status :


Join date

: 2016-09-06


Support total

: 0


Posts

: 1



it's possible that the constipation has led to impaction of his anal glands - i'd sugest a quick trip to the vets to get them emptied & see if that does the trick.

gillybrent

Staffy-Bull-Terrier VIP Member




Status :





Age

: 54


Location

: Northants


Join date

: 2014-03-21


Support total

: 403


Posts

: 2329



Hi ya, welcome to the forum from Flo & me
I would suggest a vet visit also just to be sure that there isn't anything nasty going on, it could just be the Anal glands that are swollen but best to be sure.
let us know how you get on.
Staffy-Bull-Terrier Online Community
Meet the forum staff - Who's Who
Please read the forum rules - Click Here.



-Ian-

Staffy-Bull-Terrier Admin




Status :





Age

: 53


Location

: Surrey


Dogs Name(s)

: Anything, she's Deaf !


Dog(s) Ages

: About 14 maybe


Dog Gender(s)

: Girl


Join date

: 2014-01-31


Support total

: 2863


Posts

: 22535



---
Permissions in this forum:
You
cannot
reply to topics in this forum