Those who have seen my previous posts will know of Herbies issues (not including the farting)!  So we have recently taken up hydrotherapy again, he had it after his first round of operations, and though he hates it, it seems to do him good.  I keep telling Heather that if she made the water cold, dirty and threw in some dead insects and grass he would be fine, he just doesn't like clean, warm bubbly water, what can I say!
So I thought I would share his latest photos, and wondered if anyone else had tried it for their Staffy?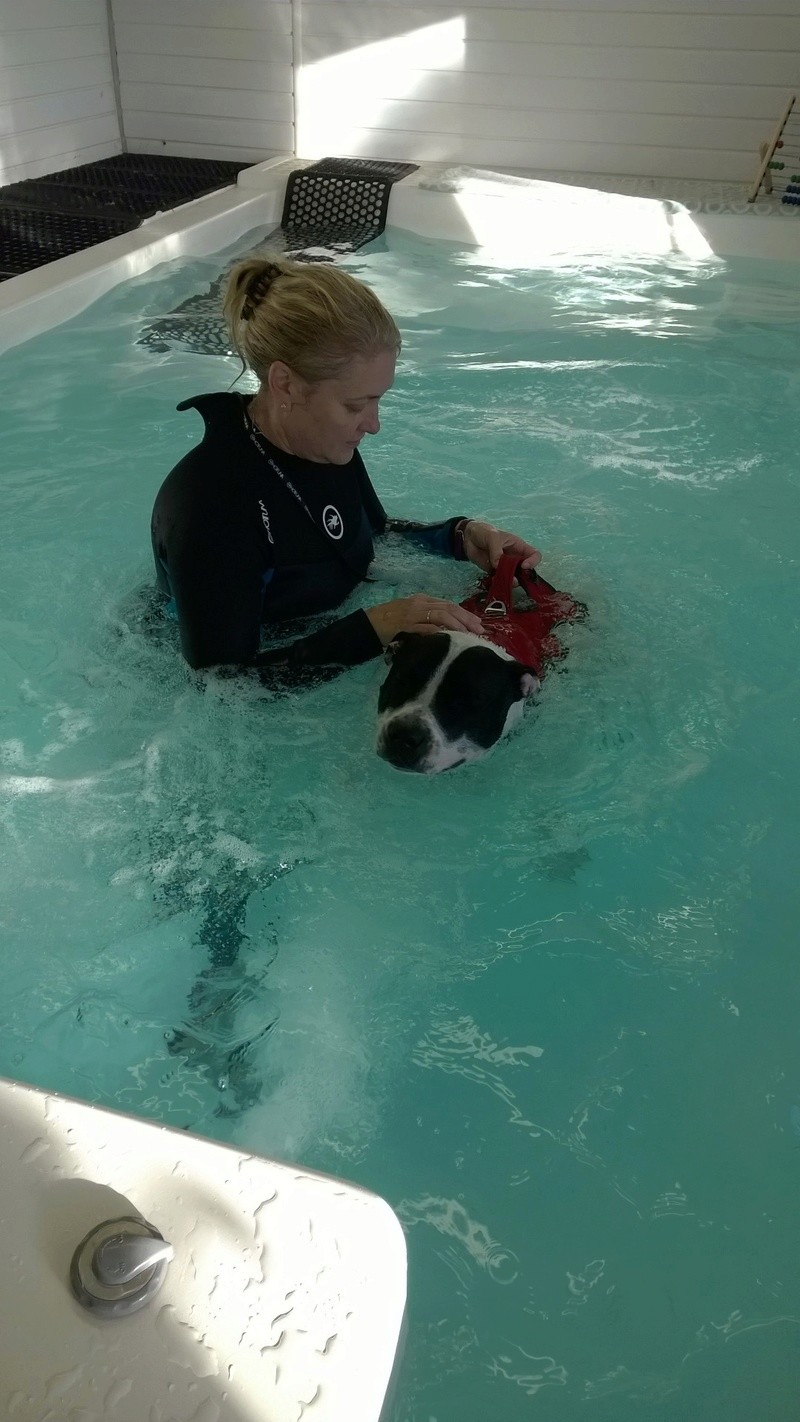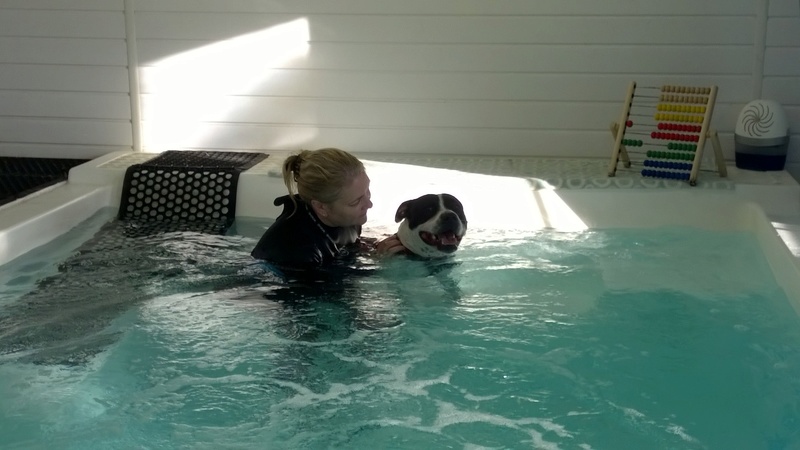 Loyal Staffy-bull-terrier Member




Status :





Age

: 52


Location

: Ascot, Berkshire


Relationship Status

: Married


Dogs Name(s)

: Herbie


Dog(s) Ages

: 22 months


Dog Gender(s)

: Male


Join date

: 2016-09-25


Support total

: 12


Posts

: 62



Aw bless him. Ive heard great things about hydrotherapy for dogs. I actually took Misty to a hydrotherapy swimming pool a few months ago to try to encourage her to swim. Misty hated it, we were in the pool with her but she wouldn't come in until the therapist picked her up. Looking back I wouldn't do it like that again (unless there was a reason she was having hydrotherapy- we just went to have a swim with her). You are not far from us- what place did you use- is it a therapy only pool or can they just go in for a swim. The one we used allowed dogs to just go in for a swim if they wanted.

The funny thing is ever since we did it she has become much more confident around water- she now walks in puddles which she would never have done before plus she happily walks straight into the local river and goes up to her tummy, she doesn't swim but I think it could also be she is on the lead. So it has definitely helped her become more confident around water which is a good thing.

A guy at work has a little terrier with a knee problem and his vet recommended a water treadmill- its doing him the world of good so I definitely think water therapy is great for dogs.

Glad to hear Herbie is doing well!
Staffy-Bull-Terrier Online Community
Meet the forum staff - Who's Who
Please read the forum rules - Click Here.


Staffy-Bull-Terrier Admin




Status :





Age

: 40


Location

: Surrey


Relationship Status

: Married


Dogs Name(s)

: Misty


Dog(s) Ages

: 16 months


Dog Gender(s)

: Female


Join date

: 2015-04-02


Support total

: 503


Posts

: 2552



I don't know if you could just go for a swim here, the place is in Tongham, and the lady definitely does it for love rather than money, she's a crazy dog-person if you know what I mean, so she might let you if you asked, I don't know! As I said, he will happily jump into dirty smelly water, I think he doesn't like the harness and the bubbles, but who knows!

Shame Misty didn't like it, but if it made her more confident around water generally, that's a plus. And yes, I think it is good for dogs, and probably humans, because it is exercise with the support of the water, so not so much stress on joints. He did really well after his ops, and while he still limps, we have kept it up because short lead-walks are the worse!!
Loyal Staffy-bull-terrier Member




Status :





Age

: 52


Location

: Ascot, Berkshire


Relationship Status

: Married


Dogs Name(s)

: Herbie


Dog(s) Ages

: 22 months


Dog Gender(s)

: Male


Join date

: 2016-09-25


Support total

: 12


Posts

: 62



hydratherapy is great for dogs with arthritis and after surgery theres no facilities here for dogs for hydratherapy I think mia would love this
Staffy-Bull-Terrier Support Member




Status :





Age

: 37


Location

: Scotland


Relationship Status

: Single


Dogs Name(s)

: Mia


Dog(s) Ages

: 2005-2016 rip mia


Dog Gender(s)

: Female


Join date

: 2014-07-20


Support total

: 1304


Posts

: 24377




---
Permissions in this forum:
You
cannot
reply to topics in this forum