Hi everyone
I am in need of some advice!
I have a 3 year old brindle Staffy named Archer, he is a gorgeous soul, loves kids, cuddles and walks.
We got him at 10 weeks and since then I put so much effort into training him which included puppy school and "teenage" school, socialized him with other dogs and he grew up with another dog in the same yard.
He has this major issue with dogs behind fences, I'm not talking a few growls I mean full aggression, barking, jumping and biting at these dogs through the fence. This has happened a few times but last night he dug a new hole and was at the neighboura again but this time was crazy, he wouldn't come to me as he was so focused on these other dogs, luckily there was a fence in the middle of else this story would be very different. Once he saw me he bolted to the other fence where different dogs were, this is where I walked up to him and grabbed his collar and went home.
Now I know this breed can be known for this aggression but he is so gentle with kids and everyone he meets just loves him, but seeing his aggression towards other dogs I am scared that one day he might go to far.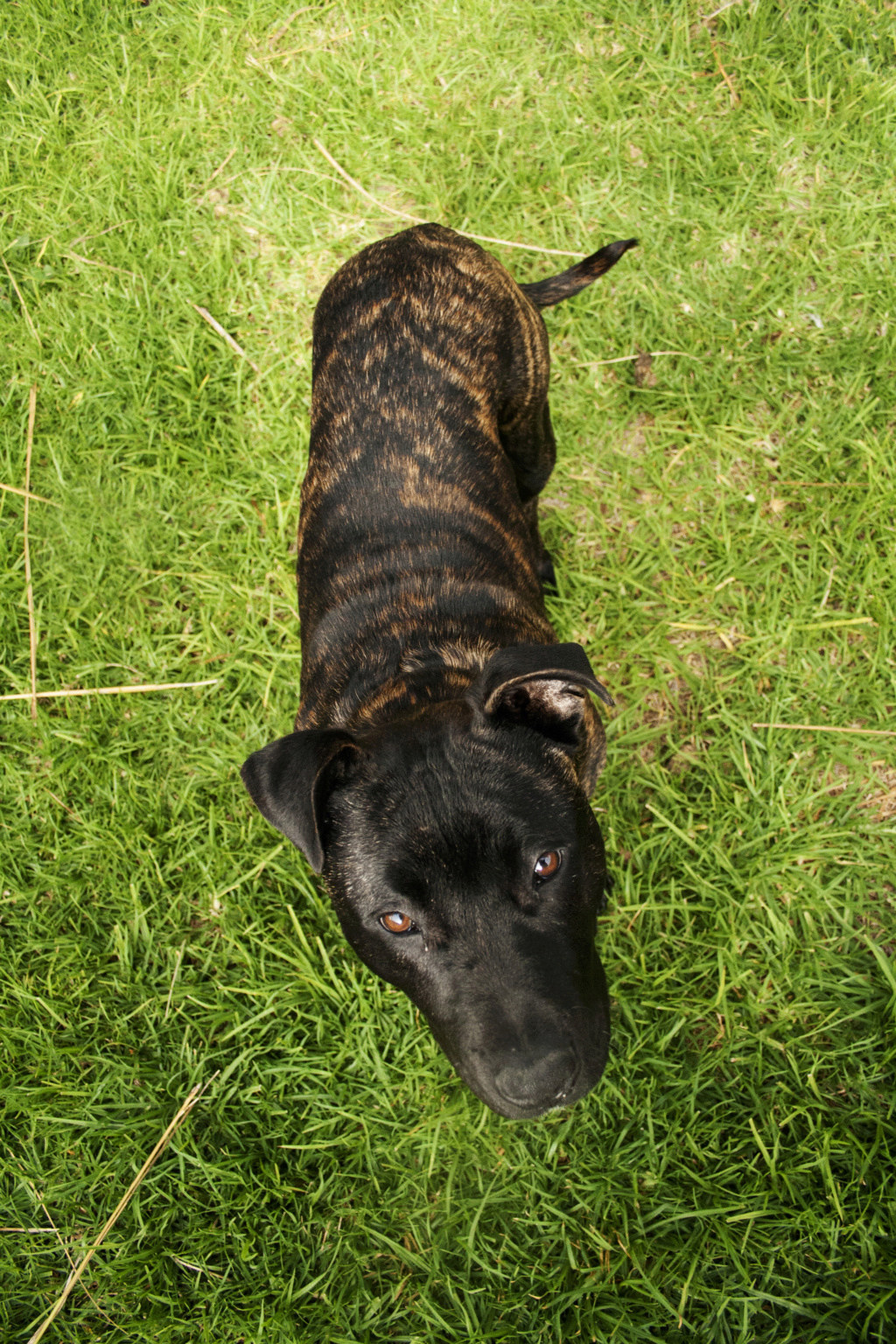 If anyone has a similar story or advice I really need it.

emilyandarcher

New Staffy-bull-terrier Member




Status :





Age

: 23


Location

: Mildura


Relationship Status

: In a relationship


Dogs Name(s)

: Archer


Dog(s) Ages

: 5 Months


Dog Gender(s)

: Male


Join date

: 2016-06-17


Support total

: 3


Posts

: 11



Firstly, don't worry about him changing towards humans - dog aggression & human aggression are VERY different, and usually unrelated.

Has anything happened recently to spark this? Has another dog barked at him from behind a fence, for example, and startled him?

If it were me, I would take him into the garden on a lead, and take plenty of treats with you. Start well away from the fence, get him to sit & hold a treat up in front of your face and say "watch" or "watch me". As soon as he looks at you, give him the treat. Do that two or three times, then take a couple of steps closer & repeat. It would be better, to start with, if the dogs next door were not around.

Keep getting closer, and if at any time he reacts badly, don't scold him, just go back to wherever he's comfortable & start again.

gillybrent

Staffy-Bull-Terrier VIP Member




Status :





Age

: 53


Location

: Northants


Join date

: 2014-03-21


Support total

: 330


Posts

: 1885



Hello Emily,
I just wanted to say don't be too alarmed, I have this problem as well and initially when I discovered Bailey my Staffy was reactive to other dogs I felt panicked and  actually quite sad for him and me.  The answer is not a quick fix but a consistent exercise in showing him there is nothing to fear or compete with.  The advise from Gilly is the only sure way to achieve this but it does take gentle and constant work.  However much you want to don't feel tempted to shout at him don't but try to act calm and happy (difficult as well I know).  Good luck and best wishes to you both.

doiti

New Staffy-bull-terrier Member




Status :





Location

: Dorset & Essex


Dogs Name(s)

: Bailey


Dog(s) Ages

: 8+ ish


Dog Gender(s)

: Dog


Join date

: 2015-08-03


Support total

: 0


Posts

: 7



I sort of agree, but have moved away from the idea of asking them to sit. Instead, I prefer to keep a dog moving. The problem with asking a dog to sit is that you are going against their instinct to move, and by being still you can end up with a dog who is braced. If instead you ask your dog to come towards you, generally away from the other dog, you are giving him something to do with his feet and are also taking the pressure off at the same time.

As well as 'watch me', I'd practice drawing your dog to you for play or for a treat. If you do that, you may not even need 'watch me' as you'll be the fun/rewarding person to be with anyway.
Yes Liz you have answered a niggling feeling I had about the sitting idea - Staffys love a game and to be 'on the move' and I am fully aware that whenever I ask Bailey to sit he still looks braced to move as soon as he sees the opportunity! I will keep this in mind in future training games. Thank you

doiti

New Staffy-bull-terrier Member




Status :





Location

: Dorset & Essex


Dogs Name(s)

: Bailey


Dog(s) Ages

: 8+ ish


Dog Gender(s)

: Dog


Join date

: 2015-08-03


Support total

: 0


Posts

: 7




---
Permissions in this forum:
You
cannot
reply to topics in this forum