I thought my short little story may help someone who is questioning putting their dog on medication.
We got Eddie (Am staff x Staffordshire) as a rescue from the pound. From day 1 he was very anxious, couldn't relax, always pacing etc. We thought it would settle down once he was with us for a few months however it didn't.
On more than 7 occasions he attacked our Staffordshire (Rosie) for what seemed to be no real reason. He also was very very anxious at training or at the park or just on a walk. Any dog that looked sideways at him no matter how big or how small he would just grab it by the neck.
So we called in the the vet behaviouralist and after many videos of him, hours of discussion about his behaviours, paperwork galore we were given Lovan(Prozac) and Clonidine. It was $550 absolutely well spent.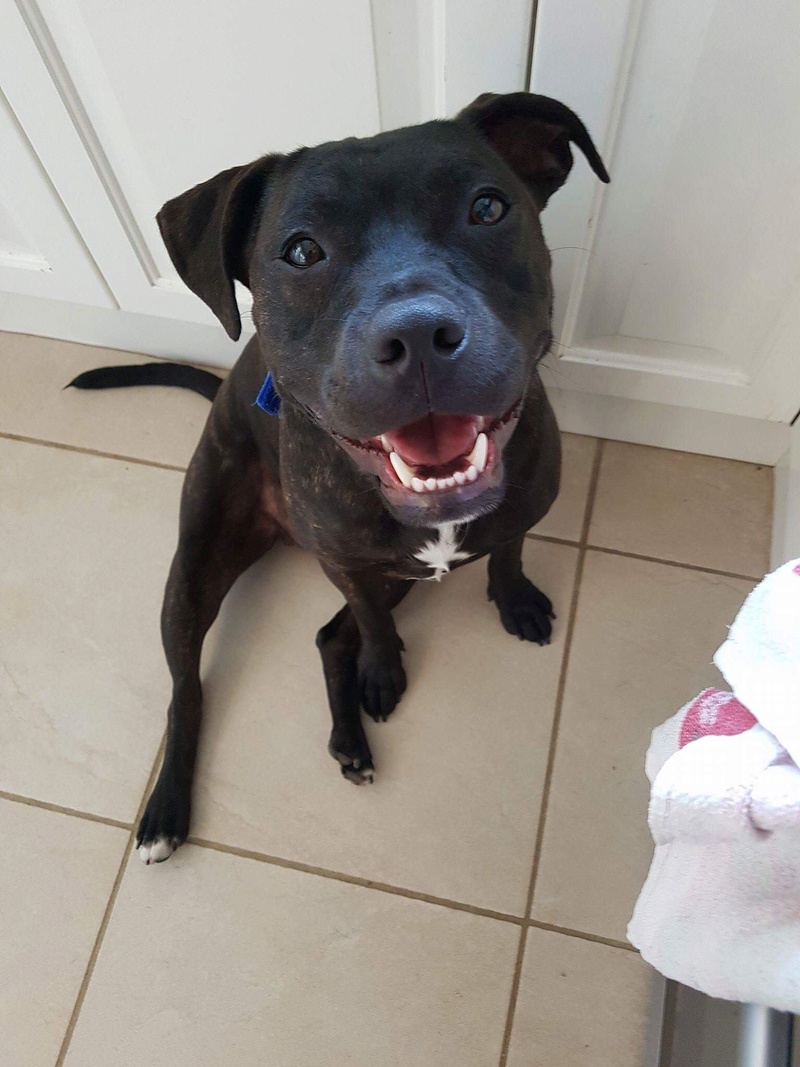 He has been on them for about two weeks and what a difference they have made (along with persistent reward based training) . The agressive streak is almost non existent, his tolerance for our cat and others is better.
His overall demeanour is far more relaxed. He is not the perfect dog and I don't think he will ever be but it has really made a massive improvement.
If your are having behavioural issues with your dog I would say don't hesitate in seeking assistance.
Staffy-Bull-Terrier Support Member




Status :





Location

: Sydney


Relationship Status

: Married


Dogs Name(s)

: Rosie


Join date

: 2015-12-25


Support total

: 15


Posts

: 277



Great post, Dave! I couldn't agree with you more. Some things we can fix on our own, others we need a bit of help.

Your vet behaviourist sounds a gem. Eddie is a lucky lad to have you all in his corner. It sounds like he'll reward you over and over.
Staffy-Bull-Terrier Online Community
Meet the forum staff - Who's Who
Please read the forum rules - Click Here.


Staffy-Bull-Terrier Admin




Status :





Location

: Essex


Relationship Status

: Married


Dogs Name(s)

: Chaos, Nola and Millie


Dog(s) Ages

: 6, 12, and 4


Dog Gender(s)

: one boy, two girls


Join date

: 2014-11-02


Support total

: 1243


Posts

: 6250




---
Permissions in this forum:
You
cannot
reply to topics in this forum