So my male pup Archer has just reached 6 months old,
He has always been fine with other dogs and especially his best bud Kade (female 5 year old staffy) who he sees around 2-3 days a week. But suddenly he has hit his adolescence and snapped at her yesterday even drawing blood and tearing her ear a bit, he is a very strong and took quite the amount of effort to get him to stop. He has also had a go at another old female that got into our backyard, which i guess was a territory thing but I still struggled to get him to listen to me and stop, luckily he did no harm.
If this attitude stays around we will get him de-sexed as I believe it is just a dominance thing. But I want to be able to trust him around other dogs and will do everything I can to train him out of this sudden aggressiveness as he is usually a very passive dog.

I just wanted to know how you all handled your pups teenage stage?
I have him booked in for teenager school to socialize and train next month.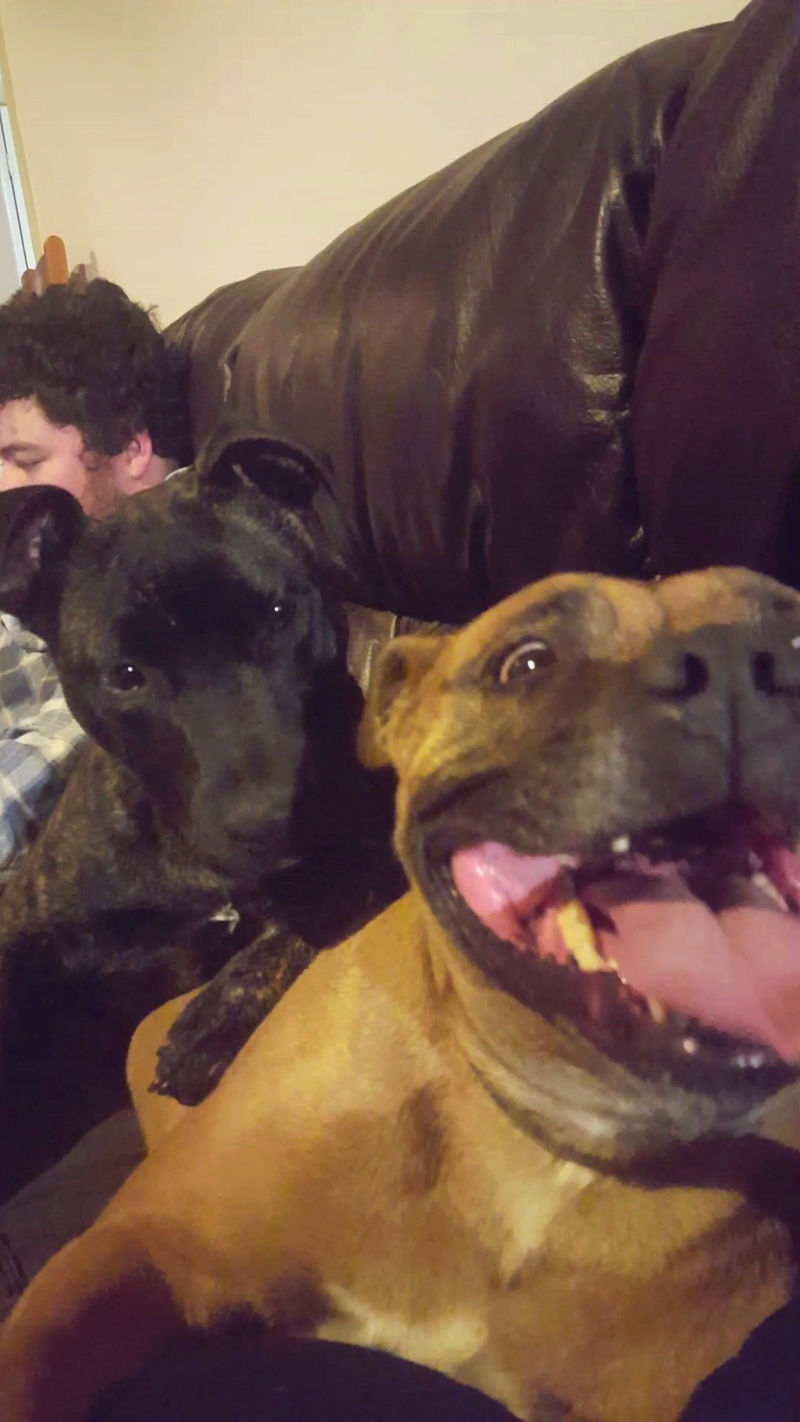 Archer is the Brindle, Kade is the brown.
New Staffy-bull-terrier Member




Status :





Age

: 22


Location

: Mildura


Relationship Status

: In a relationship


Dogs Name(s)

: Archer


Dog(s) Ages

: 5 Months


Dog Gender(s)

: Male


Join date

: 2016-06-17


Support total

: 3


Posts

: 10



To be honest, you're doing the two things I'd suggest already - neutering and training. If you continue to have problems, then one-to-one sessions with your trainer, if they do behavioural work, would be the next step.

In the meantime, I'd keep on with social interaction but try and keep energy levels low to moderate, and call time on play if it gets too exciting. Also, just keep an eye on his body language and see if you can pick up the very subtle clues as to when he might be about to snap.


Staffy-Bull-Terrier Online Community
Meet the forum staff - Who's Who
Please read the forum rules - Click Here.


Staffy-Bull-Terrier Admin




Status :





Location

: Essex


Relationship Status

: Married


Dogs Name(s)

: Chaos, Nola and Millie


Dog(s) Ages

: 4, 11, and 3


Dog Gender(s)

: one boy, two girls


Join date

: 2014-11-02


Support total

: 1184


Posts

: 5884




---
Permissions in this forum:
You
cannot
reply to topics in this forum